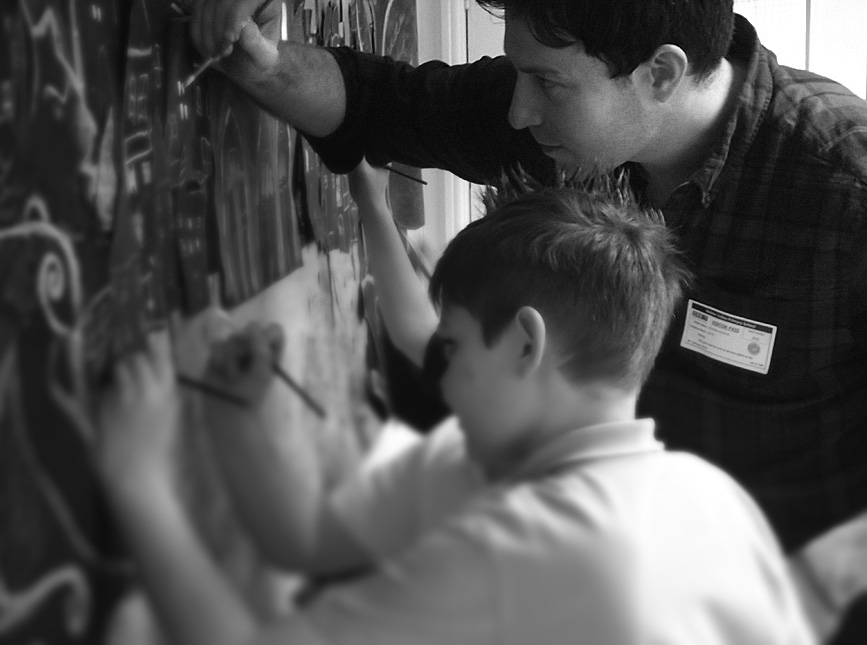 School Visits:
I run school art-based workshops and have worked with children from Foundation level through to Year 6. Visits usually consist of a full day working with the children, discussing my job as an illustrator and demonstrating my work to the children. I like to run large class projects where all the children take part in creating a large piece of artwork together. You can see some of the day project artwork we have created in the photographs on this page.
I will usually contact the teaching staff before my visit to discuss and arrange a suitable project for the children to work on. This will usually be a programme, field trip or story that the class has already been working on as part of the curriculum. I am fully CRB / DBS checked. Please get in touch for more details and pricing.
Artist Workshops:
I also visit Societies and Local Art Groups. These visits usually involve a talk about my work supported by a slide show and demonstration of my portfolio, artwork, sketchbooks and publications. I am also able to demonstrate my working practice and deliver individual or group demonstrations on the techniques I use.